One day of our trip involved arguing with the Oklahoma State Department of Health for access to family death certificates and a much more exciting stop at the Oklahoma Historical Society's Research Center. Looking for obituaries seems a little morbid, but it's actually kind of fun to read the old newspapers while you're searching.
This is one headline from the 18 Jan 1912 edition of The Leedey Times of Dewey County, Oklahoma that you'd never see today.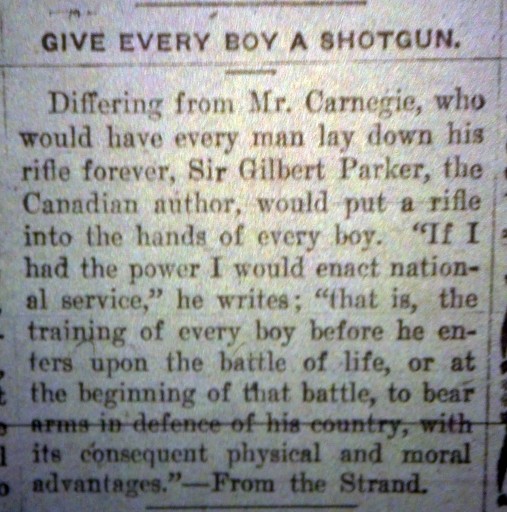 Before anyone jumps on the editor for using shotgun and rifle like they are the exact same thing, I suspect that was more for the visual space in the headline. I think rifle would have been too short and left too much whitespace. I find it hard to believe that a newspaper editor in rural Dewey County wouldn't know the difference.