I really liked the week in Oklahoma, but I do have to say, not as much singing as I expected.
How many states can say their official state song was written by Rodgers and Hammerstein? Sadly, I hear Mr. Chips has been waiting by the swinging chair for me to return: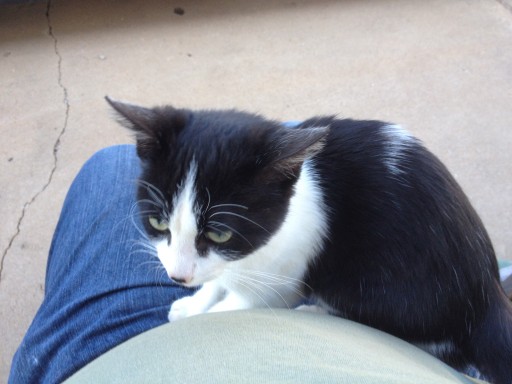 The barn cats all seemed to take a liking to me, especially Mr. Chips.