Nov 18, 2014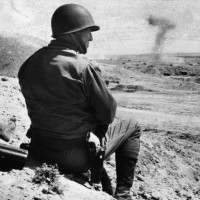 I stopped watching The Daily Show a long time ago, because Stewart is a partisan hack that plays the "I'm just a comedian" card any time someone challenges him on his hackery, or lack of command of the issues. So I wasn't surprised to see Stewart mocking NRA for opposing the Obama Administration's ivory ban.
Ivory has been illegal to import since 1990. What the Obama Administration has done is to shift the burden of proof to owner to prove that the ivory in question was imported before 1990. This means if you're selling an antique or pre-ban guns with ivory, Fish and Wildlife Service can come arrest you and then only later drop charges if you can prove the provenance of the ivory (the ivory, mind you, not necessary the gun it's on) to the satisfaction of FWS officials.
Did Stuart or his writers ever stop to think that a lot of old and antique guns have ivory grips, or ivory as part of their furniture? Do they realize that old and historic power horns are made of ivory? Sure, there are plenty who have a proven pedigree, but how many people have old family heirlooms that aren't papered? That's why NRA, along with a lot of musicians (who supposedly Stewart doesn't think are crazy) opposes the Administration on this ban. This is not even considering the effects it will have on grandfathered pieces in the hunting community.
Obama's proposal is radical, and upends the notion that people are innocent until proven guilty, but Stewart is so ignorant, he and his writers don't even realize what this measure does. NRA is right to oppose it. So are musicians. Guilty until proven innocent is not the American way, and I fully expect NRA to oppose laws which make it easy for gun owners to end up in prison.
10 Responses to "Jon Stewart Mocks NRA for Opposing Ivory Ban"