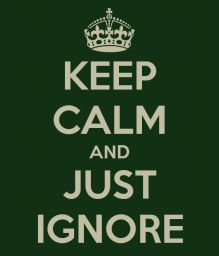 I decided not to include John Richardson's excellent piece on the I-594 aftermath in the news links, because it is good enough to warrant extra attention. You can read Part 1 here, and Part 2 here. John thinks he's figured out Bloomberg's formula for which states to target, which I think is pretty good. One thing I would add is that in some states, like Oklahoma, the Attorney General can alter the title of an initiative if they believe it is misleading or inaccurate. So that's another factor that Bloomberg may have to consider when evaluating whether to target a state.
Joe Huffman notes that he's been busy recalling guns:
I understand the strong emotions I'm picking up from a bunch of people. I have a lot of them myself. Just last week I retrieved the last of the guns I had loaned out*. That transfer wouldn't have been legal had I waited until I-594 went into effect. A lot of the innocent, everyday type of things we do with guns will soon be illegal. The Second Amendment is no different than the First Amendment. If there isn't an victim then there cannot be a crime to exercise that freedom in that way. But we have vile enemies who want to destroy our freedoms. We must stand up to them.

[…]

*This gun was to a friend that had someone try to get in her apartment late at night. She lived alone, was unemployed, broke, and couldn't even pay her rent at the time. I took her to the range, did a bunch of training, then loaned her a gun until she could afford her own. The transfer to her would not have been legal without a background check and fees under I-594. As this gun was rather old, I had purchased it second hand, I didn't want it being in a registry, and I didn't want to pay money to get my own gun back so I retrieved it.
This ties into what John mentioned about the Bloomberg strategy being to attack the basis on which the gun culture is spread and passed on. That he's able to hide this under the popular notion of universal background checks is so innovative, if it wasn't so evil I'd have to admire its ingenuity. Unlike other foes we've encountered, John is right, Bloomberg is not a moron.
We've had to live under a similar regime in Pennsylvania for a very long time, but in Joe's scenario, I would have at least two options here. One is to loan her a shotgun, since our law only applies to handguns (though, the anti-gun folks are trying to change that). The other would be to have her apply for a License to Carry Firearms, since it's been legal to loan a handgun to an LTC holder. But mostly, we deal with the law by ignoring it. Most people in Pennsylvania have no idea it's technically illegal to handle someone else's handgun if they don't have a License to Carry, and it's probably the most frequently broken gun law in this Commonwealth, but for the most part, people get away with it. I suspect that Washingtonians will turn massive non-compliance into a similar sort of situation that we live with here.