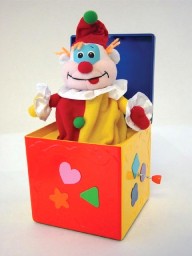 By now most of you have probably heard the story of a Texas Open Carry incident involving long guns in a Jack-in-the-Box that reportedly came with an "enthusiastic" police response. It turns out the fact that employees were terrified and hid in the freezer appears to be a lie by the Bloomberg gun control organization, but a lie can often get around the world before The Truth has a chance to get its pants on. (This goes double when you have an unquestioning media that likes a good story and is institutionally hostile to civilian gun ownership and the Second Amendment.)
The actions of this local group have apparently caused a rift in the movement. In truth, I think rifle OC is a bad idea generally, but I appreciate statewide group is at least sensitive to not causing panics by making it policy to notify police. But you have to choose tactics understanding the limitations of your people, and one problem I've long had with OC activism, is even while many people are smart about how they do it, it's a tactic that is inherently attractive to attention whores, and it only takes a small number of bozos to ruin things for everybody.
As to be expected, Moms Demand Action began immediately pressuring Jack-in-the-Box to ban firearms in their restaurants. Â Yesterday, Jack-in-the-Box went full Starbucks, releasing a statement:
Creating a warm and inviting environment for all of our guests and employees is a top priority for Jack in the Box. The presence of guns inside a restaurant could create an uncomfortable situation for our guests and employees and lead to unintended consequences. While we respect the rights of all of our guests, we would prefer that guests not bring their guns inside our restaurants.
To be equally expected, Moms Demand Action quickly declared victory. Maybe it's a good time to bring up my post from September of last year: "What Can Starbucks Teach Us as a Community?" Â So I'm now asking: how many more cracks and fissures in our gains in the culture wars are we going to see? How many more losses are we going to have to endure before these types of "activists" understand that they are only serving to erase gains we've made rather than build on them. I get that I'm one voice, on one blog, but I'm asking you rifle OCers, pretty please, with sugar on top, think before you act.