I'll channel Miguel here a bit by highlighting some of the crazy things our opponents say and do. Our opponents in the gun control movement often believe they are dealing with a small number of loudmouth activists. Most days of the week that's true, because to be honest, your average gun owner has better things to do than debate anti-gun activists on the Internet. But every once in a while, groups like CSGV will trip over themselves and discover just how much depth there is to an issue. In this case, they picked on Kyle Lamb: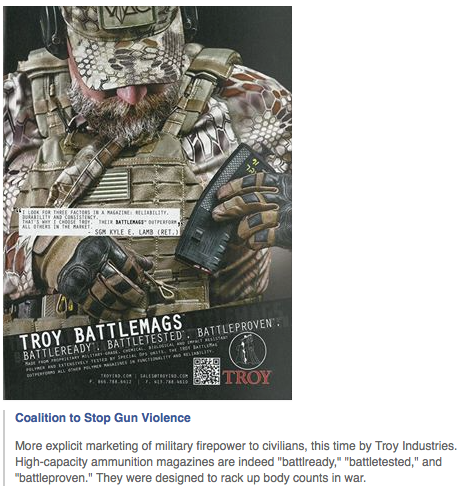 Then, hilarity ensued. The kind of hilarity that can only come by watching people trip over all their prejudices and preconceptions:

Yeah, real armchair warrior, that Kyle Lamb guy.

All of our people are just playing army. There's no way it's possible that many of the people on our side were actually in it.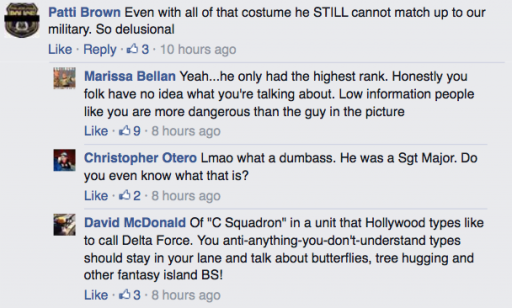 Yeah, it's a well known fact that Delta Force are a bunch of pushovers.

They are very tolerant people, who just want to have a discussion about commons sense laws!

Yeah, well known fact we're all latent murderers.

That's respecting the man's service, right there. He is done with his infantile service, so now he needs to put his soldier toys away and grow up!
The intern at CSGV will no doubt be spending all his time today deleting comments in the attempt to keep up the narrative that they are really open to debate, and gun owners are just too stupid to have anything to say about it. Don't let anyone ever tell you that CSGV, and the folks who follow them, are anything other than horrible, deranged human beings.