Jun 5, 2014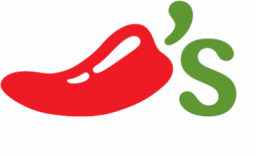 A reader e-mailed yesterday about something very interesting:
I saw you post about you eating at Chili's and I was concerned that Brinker the parent of Chili's would apply their policy change to Maggiano's Little Italy which they also own. So I called their corporate office today, and the woman I spoke to in customer service said that they did not change their policy and if I am in compliance with the laws of where the Chili's or Maggiano's is than I am good to go. Seems like this is a lie being pushed my MDA. I asked about franchise locations of Chili's and she told me they need to follow corporate policies.
So as many had suspected, there has been no actual policy change. I suspect what Watts has been doing is shaking these companies down for a press release, and then using that to declare victory to her supporters and to the media.
But before people start arguing then this is all much ado about nothing, it's still:
A huge cultural loss, because companies are more than willing to hand Watts talking points to make the rifle OC issues go away.
Still being used by Watts to energize and grow her organization and reputation.
Being used by the media to bring shame down upon all gun owners because of the actions of a small handful of attention grabbers.
Watts would also love, I'm sure, to get an actual policy change. She would no doubt also love to convince one of these companies to post. Even if we're not talking disaster of epic proportions yet, if the nonsense continues, that will be the result at some point. We already have the wrong kind of media becoming enamored with Watt's organization, to the point of writing glowing puff pieces about it.
A lot of the currency of our movement is the demoralization of theirs. There are plenty of people in this country that wouldn't let you even own a rifle for hunting. What's kept the gun control movement down since the 1990s is most of those people thought it was a lost cause, because everyone was telling them it was. Even the Clinton's acknowledged what the NRA cost Democrats in the 1990s.
With every victory they attain, they are convincing a lot of those people that gun control is possible. It doesn't matter if it's a fabrication. It doesn't matter if policy is not actually being changed. Perception is everything, and Watts is very good at managing perceptions. There will always be an enthusiasm gap between our side and theirs, but they have immediate and friendly access to the media, the entertainment industry, and academia. Our side starts off out of the gate at a disadvantage, because we don't have any of that. All we have is each other.
8 Responses to "Are Companies Really Changing their Policies?"
Trackbacks/Pingbacks
SayUncle » But it is a PR win - […] Companies aren't really changing their policies after the open carry stuff. Like Starbucks. They mostly want to be left…