Being a somewhat shameless member of the species packus ratus, I'm finding myself going through a lot of old files that I'm trying to avoid moving back downstairs to my office. I keep literally everything, and I've decided that's a bit much. But it's fun looking back at how much more I spend on gas and food now. Eating out used to be a lot cheaper. Guns too. I found a credit card statement that had my first firearm purchase back in 2000, during the hight of the Federal Assault Weapons Ban.

This was for a Romanian AK and 1000 rounds of ammo, showing here: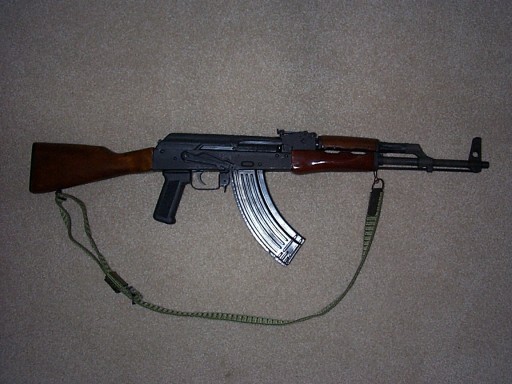 I was not even really into shooting at the time. I bought it as a symbolic and perhaps obscene gesture to those people who said I shouldn't own one. Today the ammo damned near costs that much if you can even find it. I miss those days. I have to give Barack Obama credit — he's done a lot more to keep guns and ammo off of store shelves than any president in history.