Dec 5, 2012
This is truth: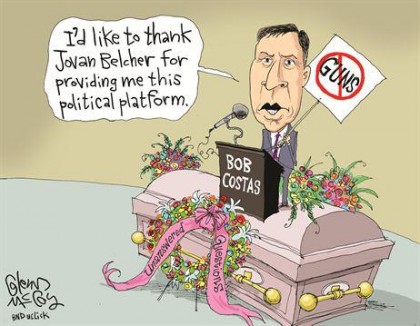 Note that Bob Costas is high enough profile to elicit outrage from people. The fact is that every tragedy is exploited in this manner by the leaders of the gun control movement. Every time. You can count on it like you can count on the sun coming up. They, of course, take great exception when this is pointed out, because they don't view their advocacy as being inherently political. They are trying to save lives, and who can argue with that except some evil person?
In other news, it looks like none of the other players on the K.S. Chiefs are blaming guns for this. It's worth noting that NFL players, as wealthy, high-profile celebrities, have a need for protection that is, in the words of New York's Sullivan law, "a special need for self-protection distinguishable from that of the general community or of persons engaged in the same profession." These are people who generally qualify for permits even under standards as strict as those of New York's.
But remember, it's the evil gun culture that's responsible.
5 Responses to "Latest Costas Roundup"