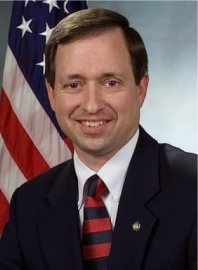 I got this from Sam Rohrer via his e-mail list today:
Later this month, I will outline my next step in promoting constitutional principles and courageous leadership. It's a road – like others we've traveled before- that will be difficult and with an uncertain destination.
And then there's this article in MSNBC:
A former state representative who lost to Tom Corbett in last year's Republican gubernatorial primary is planning to enter a crowded field of GOP candidates running for U.S. Senate.
I've always liked Sam Rohrer's politics. He's about as close as you can probably get to libertarian in this political climate. But Sam's Achilles heel, which was shown in the race for Governor, is that he's a bad fundraiser, and you need to be a good fundraiser to win elections. As much as I might wish this were about principle and restoring liberty, the vast majority of people who vote barely pay attention. As a candidate, you're a product that is being sold (to voters), and to tell that product, you need to advertise. That costs money. Philadelphia is one of the most expensive media markets in the country, and our media market reaches a lot of GOP voters.
That said, we have no one that looks decent currently stepping up to run against Casey, and I'd be willing to give Rohrer a chance. Maybe with the entire GOP apparatus behind him, he can overcome his fundraising inadequacies. The Democrats will dump whatever money they can afford to hold that seat, however, so it's not going to be an easy race, even if the GOP nominee were a seasoned politician with a statewide record. If Rohrer runs, he'll be the king of underdogs. We'll see what he's made of.