Oct 20, 2011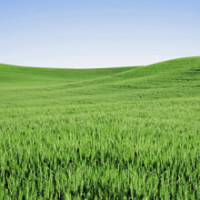 I have observed previously that our opponents seem to be whipping up some real grassroots opposition to HR822, as evidenced by the high rate of signatures in opposition to the bill. The problem is, I'm not convinced that our opponents are capable of whipping up this kind of opposition, and it has to be coming from somewhere. I have found some more evidence that something is certainly very odd about the opposition here. Take the continued success of this latest Twitter hash tag campaign featuring Newark, NJ Mayor Cory Booker. Except I'm unconvinced this campaign has its genesis on Twitter itself. Take a look at some of the re-tweeters:
This person only has a handful of Tweets. 30 to be precise. This Twitter handle also only follows 5 people, none of whom tweeted about Booker's video. This is not the only example I've found. I've found numerous examples, such as this person, this person, and this person. These are not people who spend much time, if any time at all, on Twitter. I believe, however, that they are real people. I'm not suggesting someone is creating users for the sake of astroturfing, since several of the accounts are personalized. So the question is, who's prompting all these people who normally aren't Tweeting to suddenly Tweet? Is it Cory Booker's magnetic personality? Is MAIG really growing as a force?
One thing is certain, the campaign MAIG has put together is doing everything right. Under Booker's video, you'll note all the standard social networking buttons. The site is very well done, and it's pretty clear they are using professionals. At some point we were going to push far enough to fire up the other side. HR822 is pretty clearly it. Whether the opposition they are whipping up is going to be thinking about HR822 on election day is another matter, but it does seem MAIG has been successful at gaining some grassroots support that can at least make some noise on their issue. The big question is whether they are getting help from some of the major left-wing outfits like MoveOn, or Obama for America. It seems hard for me to believe this much activity is happening just on people sharing Booker's video in a viral manner.
7 Responses to "More Odd Grassroots"