I got a delivery from the Crosman Custom Shop today.  A .22 caliber air pistol, very similar to my 2300S.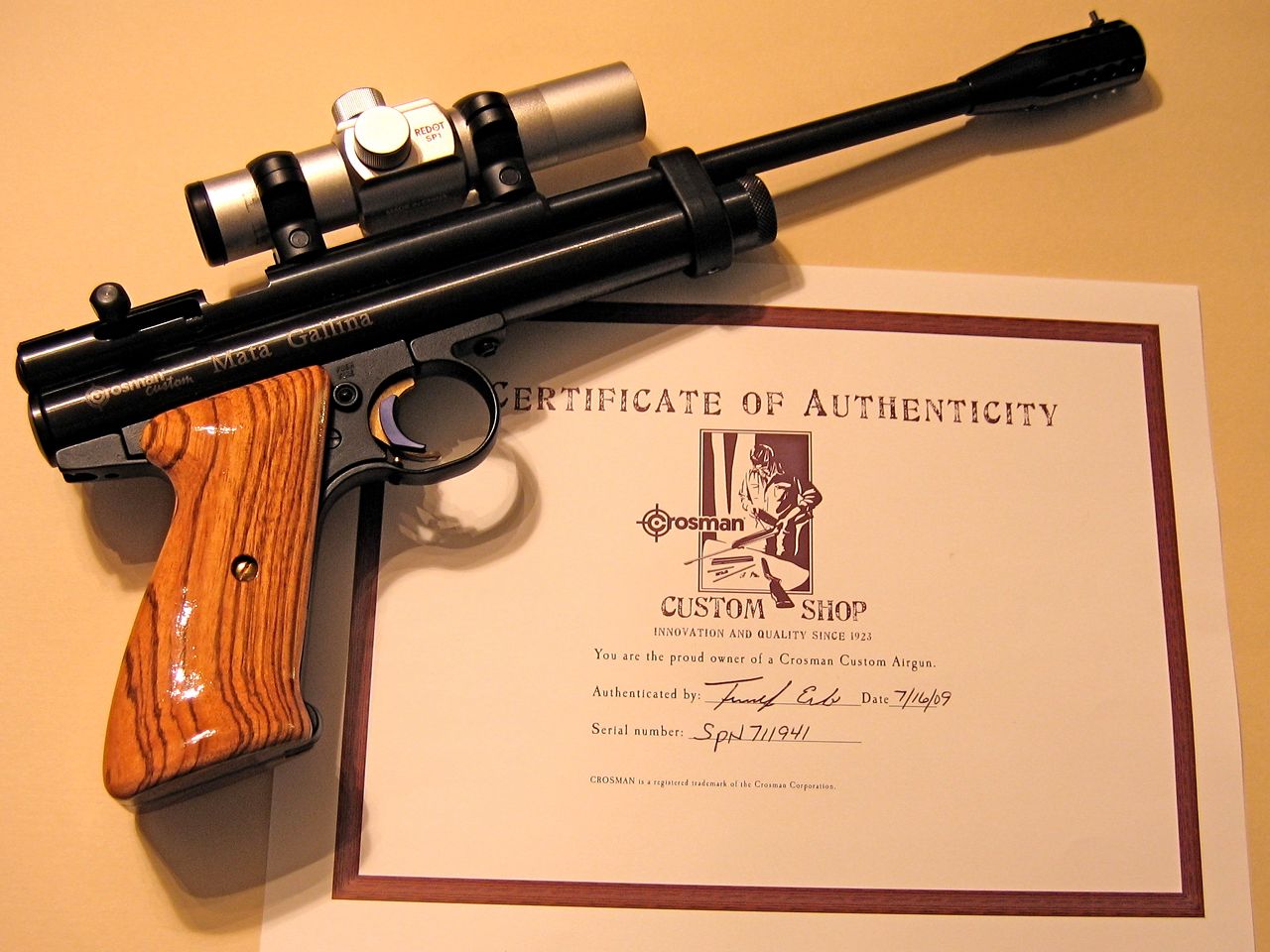 I put my Millet SP-1 red dot scope on it already. I wish I had a black one, because it would look better, but it was originally on my Ruger Mk.III which is stainless.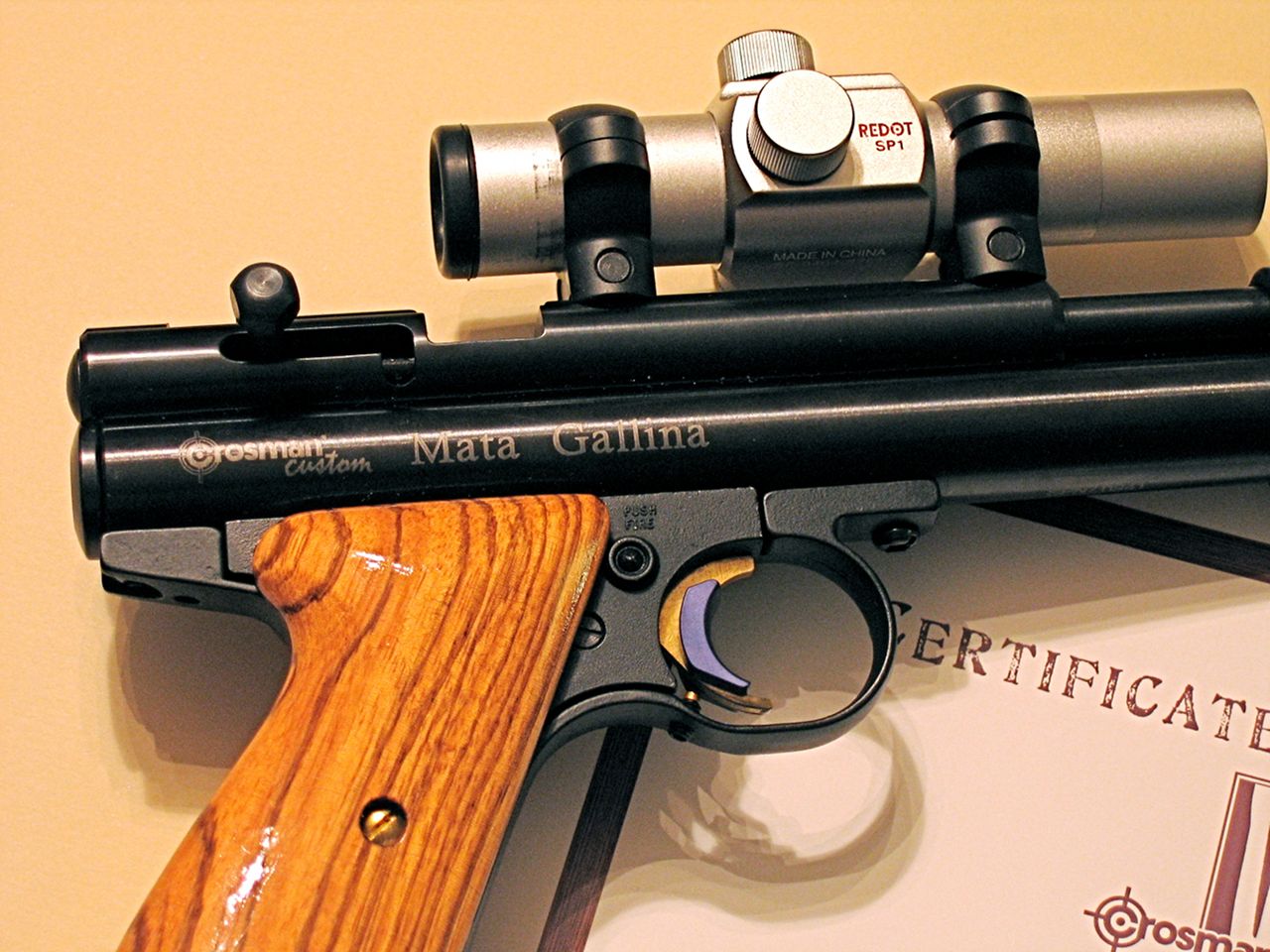 And the other great part? Under 160 dollars for the gun. The cost of shooting a .22 is higher than a .177, but it's still pretty cheap.