Feb 15, 2017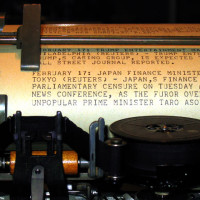 Tabs are filling up, so it's time to clear them.
Governor Malloy's proposal to try to balance the state budget on the backs of Connecticut gun owners, and the poor trying to exercise their Constitutional rights, is getting some backlash. We may be able to beat him on this. Malloy is one of the most unpopular Governors in the country.
Bloomberg's money is back in Colorado working against us.
How to talk to people on the other side: "From one such night in Dover, Del., two images stick: Tea Partiers arriving early for the forum, clutching pocket Constitutions in their hands – and those same folks lingering afterward in the parking lot, chatting away with the NPR types, fervent but friendly." The Tea Party was mostly a bourgeois movement that the GOP elites either ignored or actively undermined. That's a big part of what brought about the Trumpening.
Why liberals should back Neil Gorsuch.
Neil Gorsuch is OK by Dave Kopel.
Maryland is looking to end campus carry, for the small handful of people who can actually draw a Maryland carry permit. It's still worth fighting, because eventually we may be able to fix the carry issue through the courts.
Bans guns on planes, period, because common sense. If there's one thing I wish I could get across to gun owners: people only value the rights they themselves enjoy. Few people have an ideological commitment to liberty. So you have to bring people into the issue.
Analysis true: "The Long-Abused Commerce Clause Will Now Bullet-Proof Concealed Carry Reciprocity." I don't have an issue with this, because I don't see why we shouldn't use the tools the left gave us. The power is properly found in the 14th Amendment, but its easier for the courts to weasel around that if they want to. The current commerce clause is harder without risking other laws built upon that edifice.
Vox: Why disabilities rights activists like me sided with the NRA on an Obama gun control rule.
Remember, they say they want "common sense" gun laws, but then do this when someone tries to open a shooting range. "'I never would have moved to Ramsey if I knew this gun club would be there,' she said. 'It's a matter of public safety. It might also jeopardize my property value as well.'" They either hate you, fear you, or some combination of both. That's what drives them. How do you negotiate with this? You can't. You just have to destroy them politically.
I've been wondering for a while whether Wayne LaPierre was planning to retire from NRA in the next Administration. It would probably be best if he retired during a period of relative stability. He is 67. Same age as my dad who's been retired for several years now. I have no knowledge of any plans in this regard, but I'm betting Wayne retires in the next four years.
Joan Peterson, Board Member of the Brady Campaign, laments fake news among pro-gun people. When it comes to fake news and alternative facts, you can trust her. She's an expert.
I've actually suspected ATF has wanted relief from the backlog of silencer paperwork for a while, but the previous Administration wouldn't let them go there. I'm actually thinking repealing part of the NFA is within reach. I never would have believed that a decade ago. Hughes Amendment in 10 years? Who knows!
11 Responses to "Weekly Gun News – Edition 55"