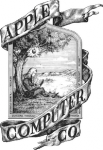 I have been a Mac user off and on (mostly on) since College. Bitter also became a convert. Since Tim Cook has taken over Apple, it's been downhill from there. Not only has Apple's quality control suffered under Cook, but the company has become overly political, and taken sides in the culture wars. Everyone knew Steve Jobs was a hippie, but he was careful to keep Apple out of controversial issues. Now Apple has decided to purge firearm emojis from their operating system, and replace them with water guns. Yeah, fuck you Tim Cook.
This weekend I did something I hadn't done in years: installed Windows on one of my Macs. I did not do this for full time purposes: there's a game I'm playing that works on both Windows, Mac, and Linux. But it turns out that Apple's OpenGL support on Nvidia hardware has been a hot mess since Yosemite. The creators of the game apologize profusely for the problems, but the fact is that the constant crashing and weird screen artifacts are caused by bugs in Apple's NVidia drivers. Additionally, I lose about 10fps over Windows, again, because of bad OpenGL support on the Mac. These aren't the only persisting quality control issues Apple has been having. I could go on, and on.
So I may start transitioning to the PC world. For me it almost feels like selling out, but I'm not sure Microsoft is the evil empire they used to be. Now that's Facebook and Google. Apple, I worry, is headed for tough times again. I was still loyal during the reign of Michael Spindler and Gil Amelio. I have been through tough times with Apple, but they have become "The Man." They have abandoned me as a user, so I don't see why I shouldn't also abandon them. If I move to the Windows or back to the Desktop Linux world (Linux on the Desktop honestly still sucks), I'm certainly not going to pay the price premium for Apple's hardware.
Congratulations Tim Cook. I've stood by a lot of suck from Apple, but you're a sucky bridge too far.