The gun control folks are targeting Heidi Heitcamp, the only pro-gun Democrat left in the Senate. Holding out the possibility that Everytown thinks attacking Heitcamp helps her (which it probably does in North Dakota), they would be foolish to weaken her, and here's why: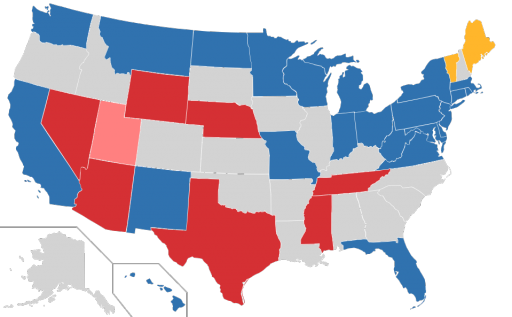 This is what the 2018 Senatorial Elections look like. You have potential Dem pickups, if they are very lucky, in Nevada. The rest the GOP has a solid lock on. But the potential GOP pickups are pretty astounding, assuming the GOP doesn't blow it, which I have full confidence they can do! But some of those pickups are probably a given, even if the typical suck sets in.
The main reason I'm not dumping on Toomey too much, even though he's pissed me off and lied to us, is because I need his R ass in that seat, and even though he's a worm, if he wins he'll keep the Dems from picking up that seat.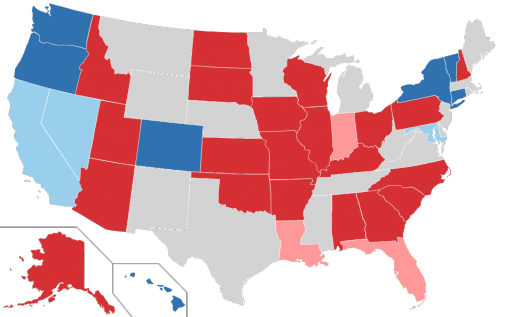 The Dems just need to pick up 5 of those, and we're defending a lot of purple states this time. We don't really have any plausible pickups except for maybe Nevada, but probably not, unless we're very lucky, and the GOP is not usually lucky. We have a whole lot to lose. Pennsylvania, Ohio, New Hampshire, Wisconsin, Florida. Do you feel good about that map? I don't.
If the Dems were to pick up the Senate in 2016 and the White House, the Second Amendment is almost certainly dead, since the Heller and McDonald decisions would either be reversed or limited to their specific facts (which is pretty useless unless you live in Chicago or DC). If we lose the Senate, and win the White House, we're more likely to get another Souter, since the Dems are certain to block all but the squishiest nominee. So the GOP has to hold the Senate in 2016 if we're going to hold the line.