Jul 30, 2015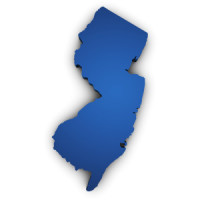 Holding out the possibility there's more to this story than is being reported, am I the only one who read this article and wondered why it's the kids being charged and not the cop? A story over at NJ.com has more information, where former prosecutors agree that state trooper in question could be in big heap trouble. The trooper claims he believed the kids were burglarizing his house, and there's also some dispute as to whether he identified himself as a police officer. But you know what? If I shoot at fleeing burglars, I'm going to jail. The fact that the kids called 911 after being shot at also doesn't speak for the fact that they were attempting to burglarize the house, or that the officer identified himself. If he did not identify himself, according to the article at NJ.com that could mean additional serious charges:
If he's not treated as an on-the-job officer — and Romankow was more skeptical the trooper would be — any number of other charges might come into play, Bianchi said. Second-degree possession of a weapon for an unlawful purpose could mean 5 to 10 years, with 3 years of parole ineligibility. Fourth-degree pointing a weapon at another person carries 18 months of parole ineligibility.
If this is a case of an officer losing his cool, at the least it should be the end of his career, and he should face the same charges any similarly situation civilian would face under these circumstances.
4 Responses to "Something Rotten in New Jersey"