Jul 14, 2015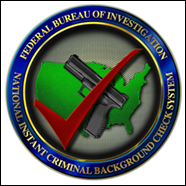 Bloomberg's organization wants to extend the waiting period for handguns, essentially. The Brady Act requires a NICS background check, but in the case where the system delays for manual review, the FBI has three days to make a determination, or the sale is allowed to proceed under what is called a "default proceed." The problem, as they see it, is that the Charleston mass-murderering racist was delayed by the system, and after waiting five days, managed to get the gun on a default proceed.
There is nothing broken about the NICS system itself. It was designed to work this way. Where there was a failure is in the FBI not following through to determine the status of his case. Eugene Volokh took a more detailed look into this issue, and determined that the the racist mass-murderer was arrested previously on a non-felony drug charge, but which was accidentally entered as a felony drug charge. Ordinarily, a misdemeanor charge doesn't bar you from purchasing a firearm. Only people under indictment or information for felony charges are barred from purchasing (but not possessing) firearms. However, 18 U.S.C. § 922(g)(3) bars people who are "an unlawful user of or addicted to any controlled substance."
Bob Owens has written two articles already about how this is not a failure of NICS. I agree with him. Even if the drug charge was a misdemeanor charge, unquestionably the FBI had grounds to deny The Racist under 922(g)(3), but it did not follow through. A big of communication between FBI and ATF could have seen The Racist's gun recovered. That did not happen. This is an inevitable failure of bureaucrats, not a failure of NICS itself.
11 Responses to "Everytown Coming Out Against Default Proceeds"