May 19, 2015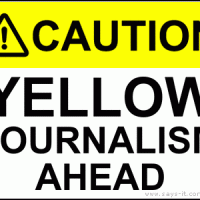 The New York Times doesn't think left-wing activists should divest themselves of Remington. Why? Because Remington would be better if it were bullied by SJW shareholders.
It's easy to see why they would want to be done with the whole episode. Selling removes the reputational stain of owning the top American manufacturer of the deadliest consumer product known to man.
I'm pretty sure automobiles are the deadliest consumer product known to man, but lets not let facts get in the way.
Remington's earnings volatility is not the only factor behind its low valuation. There's also the stigma associated with owning a gunsmith after Sandy Hook. Cerberus actually tried to sell the business but found no acceptable offers. The situation is somewhat similar to the way tobacco stocks became an investment industry pariah two decades ago.
I'm pretty sure the reason investors don't want to touch Remington have more to do with the amount of debt it's carrying versus its earnings, more than what the New York Times thinks.
They could, for instance, insist that Remington ensure all its guns are sold through distributors who conduct more rigorous background checks, or that the company ramps up investments in developing weapons that won't go off when a child finds them in a negligent parent's night stand. They might even demand Remington stop supporting the National Rifle Association.
And if they do that, as a community, we will kill Remington. If they don't believe we can do it, ask the former British owners of Smith & Wesson, F. H. Tomkins P.L.C., after they cut a similar deal with the Clinton Administration. They acquired the brand for 112.5 million dollars. In 2001, Smith & Wesson was sold to Saf-T-Hammer Corporation for $15 million dollars after gun owners boycotted the company.
It's easy for Social Justice Warriors to delude themselves into thinking people can't fight back against their bullshit. We can and will, and we'll bankrupt your investment in the process. They would be wise to divest Remington. Personally, I'm not sure the issue has been done any favors by putting so many gun companies and brands in the hands of New York bankers.
23 Responses to "New York Times Forgets the Lesson of Smith & Wesson"