It hasn't been unusual for NRA Country to bring country artists into arenas to do shows for NRA members. That's been the case many times in the past, but they've always been confined to arenas or events that have been going on "in there." But this year is really the first time NRA has put on its own street festival. Is it successful?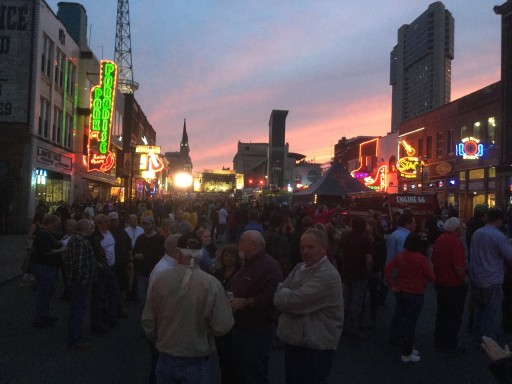 It's hard to see because it's pretty dark out, but that crowd stretches packed tight all the way up to the stage. Don't ever let them tell you we're not mainstream, or that we're all just a bunch of crazy extremists. NRA is now very much part of the mainstream.
Meanwhile, Shannon Watts and her fellow dour puritans at Moms Demand Action, are expecting to draw 400 people for a protest against this much fun! Personally, I think 400 is a bit optimistic.