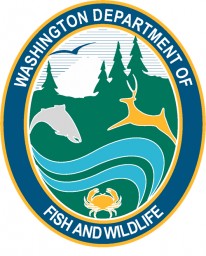 Joe Huffman shows how the Washington Department of Fish and Wildlife is interpreting I-594:
WDFW is the "State of Washington Department of Fish and Wildlife". The volunteer instructors to WDFW are considered "law enforcement" or else they would not receive the the exemption described above. And notice that students are not allowed to transfer the guns between themselves. They must transfer the gun to an instructor who then transfers it to another student.

Private instructors, such as myself, would not have an exemption unless we were at an "authorized range" ("authorized" is undefined). We cannot do classroom work than involves gun handling at any other location than an "authorized" range. Even then it is in doubt unless we are using the guns that are "kept at all times" at the range.
When you make a bunch of narrow exemptions, it essentially implies the prohibition against "transfer" is a general one. Bloomberg's lackeys know damned well how to write legislation. It would have been trivially easy to write a bill that only covered change of title or exempted temporary transfers for a period of time (for instance the 30 days California's law allows), or exempting transfers between permit holders, as our law allows.
What they did instead was slip in a provision that would help make it difficult and risky to spread the gun culture, under a guise they believed people would ignorantly support. They knew exactly what they were doing. This was not bad drafting.
Our similar law for handguns here in PA is not generally enforced. It's not even really enforced against criminals, let alone otherwise law abiding people. These laws are put in place to make people feel good. They don't serve much other useful purpose. There's likely to be very little risk for a Washingtonian to carry on as you would have before I-594.