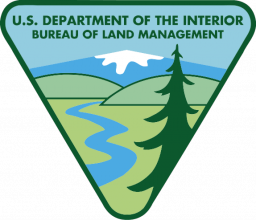 Over the weekend, while I was busy with yard work, the Bureau of Land Management backed down from their confrontation with Cliven Bundy in Nevada. It's actually been the foreign media that seem to be most fascinated by all this, as the coverage at the UK outlets Daily Mail and The Guardian, and Australian outlet the Sydney Telegraph, aptly demonstrate. A pretty good article about the confrontation appears in Breitbart, which is not entirely sympathetic to Bundy's position, but provides a good bit of background.
This whole incident is baffling for an east coaster, because grazing rights on federal land seem more like a policy dispute rather than an dispute of fundamental rights, or the government reaching beyond its Constitutional constraints. Few people would argue the federal government doesn't have the power to control it's own property. It's in the Constitution. This has never seemed to me to be in the realm of things we draw lines in the sand and threaten to shoot people over.
I get the fundamental unfairness of it all; that the feds are ruining the livelihood of ranchers over a desert tortoise, when Harry Reid and his former staffer who now heads up BLM is busy defiling that very tortoise habitat with a solar farm to benefit one of his big donors. I get that the federal government is currently flush with overreaching bureaucrats who have little regard for the people their policies impact. But to me this looks like something we're better off changing at the ballot box. I also don't really have very much sympathy with the Sovereign Citizen Movement, which Bundy seems to have leanings toward.
I won't pretend to have a strong understanding of the west's land use culture. To east coasters, westerners have always seemed rather eager to kill each other over things that people on the east coast take for granted, like water. But that's not to say I'm on the federal government's side in this whole affair. While I believe the federal government is probably in the legal right, I think they've squandered their moral right when they decided to threaten protesters and corral them into first amendment pens like herds of cattle. When I say what's happening with Cliven Bundy isn't worth shooting people over, I'm speaking to both sides. The BLM didn't have to come in with a cocky attitude and pushing people around. I'd rather live in a country where's a healthy spirit to resist bureaucratic whim, than live in one where people are expected to be obedient little subjects and step aside. Bundy stood up to the federal government and he won, and there's part of me that celebrates that no matter how I feel about the actual policy issue. The famous quote from Thomas Jefferson is quite apt here:
God forbid we should ever be 20 years without such a rebellion. The people can not be all, and always, well informed. The part which is wrong will be discontented in proportion to the importance of the facts they misconceive. If they remain quiet under such misconceptions it is a lethargy, the forerunner of death to the public liberty. We have had 13 states independent 11 years. There has been one rebellion. That comes to one rebellion in a century and a half for each state. What country ever existed a century and a half without a rebellion? And what country can preserve it's liberties if their rulers are not warned from time to time that their people preserve the spirit of resistance? Let them take arms. The remedy is to set them right as to facts, pardon and pacify them. What signify a few lives lost in a century or two? The tree of liberty must be refreshed from time to time with the blood of patriots and tyrants. It is it's natural manure.
In a political climate where a large portion of Americans didn't feel like they were constantly under the boot of the federal government in general, and this Administration in particular, these kinds of public policy disputes wouldn't risk starting a civil war. The federal government backed down because it did not want a bloodbath. I think that was the prudent and moral thing to do. If the federal government is going to deal with grazing on federal lands, it's going to have to earn back a its legitimacy from the large segment of the public that now questions it. This Administration has taken to politicizing every aspect of American life, and these are the wages of that policy.