Nov 20, 2013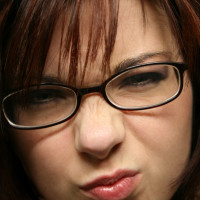 If your spunky little niece comes home from college for the holiday and sits down at the table to lecture the family on the benefits of Obamacare and gun control, cut her a little slack. She's just obeying orders from her president and a billionaire businessman who wants to run her life.
Seriously, have these people ever heard of keeping politics and religion away from the dinner table at the holidays? Why are they trying to convince young people that a great way to sell their message is to annoy the hell out of everyone who just wants to celebrate Thanksgiving?
On second thought, I hope many of them will do it. Go on little lemmings and annoy your family members during this holiday season. Be a representative of overly obnoxious government intrusion into all aspects of our personal lives! It will do wonders for your cause.
13 Responses to "Making Sure Your Holidays are Miserable"