Jun 14, 2013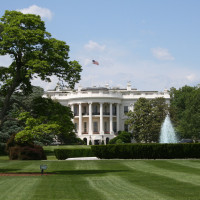 This is a great day to call your Congressional Representative and let them know you stand for gun rights, and you want to make sure they remember to do the same. Today, the Obama Administration is pushing gun control again. I mentioned the rallies previously, but people on his mailing list are also getting an email pitch from the daughter of the Sandy Hook principal urging phone calls to Congress.
In the weeks and months after that horrible day, lawmakers from across the country told us, the families of the victims, that they'd take action to make our communities safer. What we found out is that, for some of our members of Congress, those were empty promises.
It's very sad about those empty promises. It's not quite as sad as the blatant partisan nature of this call to action that is designed to try and demonize the GOP-controlled House when it's the Democratic Senate that acknowledges they should be the first to pass a bill with any chance of moving.
What I find most interesting about this partisan pitch by a gun control activist is that it shows how unserious they really are about the actual cause as opposed to the politics of promoting their party. All of my local lawmakers know that I'm with them because of gun rights. I'll be against them, should it be warranted, because of gun rights. My support focuses on actually getting things accomplished or keeping threats at bay rather than simply using the issue to hurt a political party. That does not appear to be the case for many of the new advocates for gun control. If this woman wanted action, she would insist that her email be targeted to Senators, not Republican House members.
Meanwhile, Charles Cooke from National Review highlights the rather shocking (to none outside of the White House) news that contrary to what the Obama Administration is trying to demand of Democrats, they have no serious desire to keep harping on gun control.
Do you mean to say that a couple of months after the bill went down, there isn't, magically, a groundswell of support for its revival? That the statistics showing that Americans really don't care about this and don't want the Senate to spend its time on it haven't changed? That the 2014 elections are still going to be held in 2014, and that conservative Democrats still fear the voters on this issue?
When you combine the efforts of Bloomberg with the Obama team, I have to wonder if they have decided it is time to purge the Democratic Party of all leaders who find gun ownership remotely acceptable. While Obama isn't being quite as hostile to pro-gun Dems as Bloomberg, he's still trying to brand the GOP as the party to save gun rights with his attacks on the House.
4 Responses to "Administration's Gun Control Priorities vs Senate Democratic Priorities"