Mayor of Chester: "We need to ban all these illegal guns!"

— Sebastian (@SebastianSNBQ) March 30, 2013
This was an unintentional laugh line during the Mayors Against Illegal Guns-sponsored rally in suburban Philadelphia today, but it reflected the non-sensical rambling of many of the speakers. Earlier this week, the local organizers of the MAIG rally told the media that they expected NRA would bus in people to oppose their gun control event. As is so common in the gun control movement, it was really a case of projection when the gun control crowd from OFA actually brought people in from DC.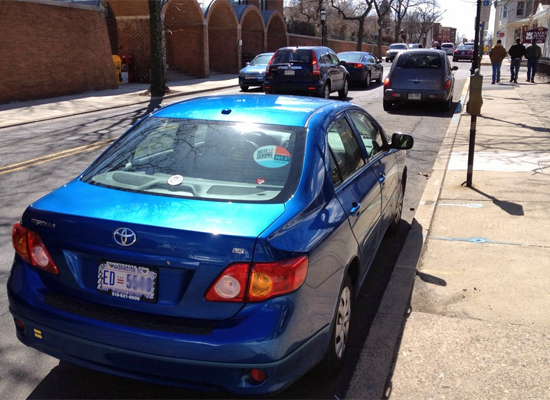 The message of the MAIG-sponsored event was that we're uncivilized if we don't believe that more gun control is the answer and that 97% of American voters support Obama's agenda of the background check bill and the modern sporting rifle ban. Not even Bloomberg himself makes such outlandish claims, but the speakers chosen to run his rallies argue that absurdity.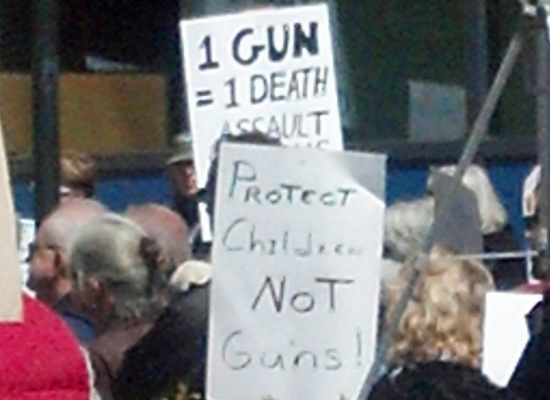 Interestingly, the rally featured a speaker who called gun confiscation plans "a political miracle," and he made it clear that confiscation of at least some firearms was part of his larger agenda for the MAIG-sponsored rally. So the next time that Bloomberg says that he's not trying to take guns from people, ask why his organization sponsored Rev. Robert Moore to talk about how wonderful confiscation was as a political goal. If Bloomberg wants MAIG to sponsor rallies, he can own the false statistics and the political agendas of his speakers.
When the anti-gun speaker says Congress has listened to NRA, cheers went up from pro-2A crowd.

— bitterb (@bitterb) March 30, 2013
The MAIG mayor who stepped up to the mic after the raving Reverend tried to claim that they were just pushing policies that respect people's Second Amendment rights, but he did not denounce the previous claims that confiscation is a great political goal. Funny how they call us paranoid for pointing out when their own leaders are calling for taking guns.

They are importing mayors from cities with high crime rates telling us we should support their policies. Um, no thanks.

— bitterb (@bitterb) March 30, 2013
Pro-gun protesters were out in force. It was tough to gauge exactly how many were there compared to the anti-gun rally since gun owners were spread out down the sidewalks and actually at the back of the rally crowd. The rally crowd was crammed into a small space so that no matter how many turned up, it would look full. Overall, I'd say they were roughly equal crowds. If one side was larger than the other, it would be by no more than about 20%.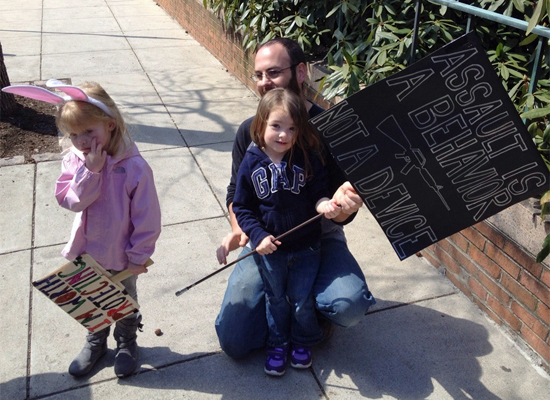 Neither side can claim a moral high ground on behavior. There were some pro-gun folks who crossed the line from respectful while agressive into flat out rude. However, the anti-gun crowd wasn't exactly a model of good behavior with one little old woman going around trying to pick fights with "big bad gun owners" even after a cop stepped in and asked her to knock it off. Then a bunch of other older women walked back to the pro-rights crowd and spoke loudly about how the only reason we weren't in support of more gun control is simply because we are not capable of any serious thought. The raving Reverend felt he needed to step up to the microphone in closing and remind his supporters that before they set out down the sidewalks and encounter the pro-gun crowds, they needed to remember that they are believers in non-violence, so they shouldn't try to start fights.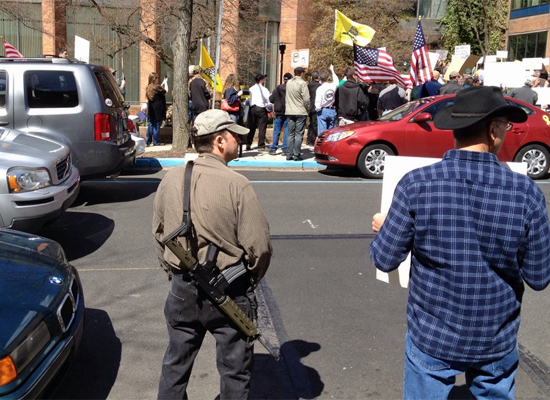 There were many folks open carrying, but it really didn't seem to make a difference with the crowd at the rally. Many were as visibly disgusted and annoyed by the people with peaceful signs and American flags as they were at the open carry crowd. They were simply that hostile to any kind of dissenting thought.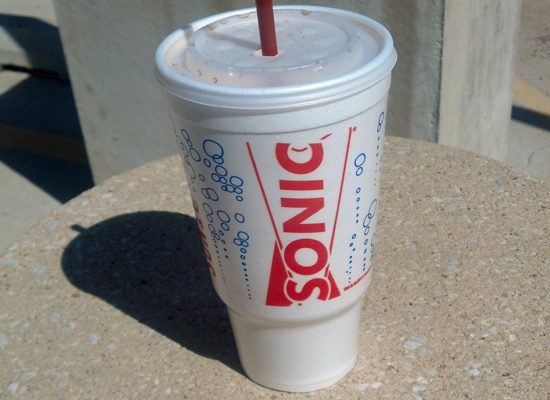 My protest sign for Bloomberg's sponsored rally was somewhat subtle, but I feel like the branding of a nice "red state" company was like extra sugary frosting on top of the cake. (Sonic is based in Oklahoma, a state that is actively reaching out to gun companies being attacked in anti-gun states.)