Much of the State of the Union was going up and down in the Bing audience live ratings that allowed viewers to vote every five seconds during the speech. But I noticed a very interesting trend among all parties and both genders when President Obama started talking about gun control.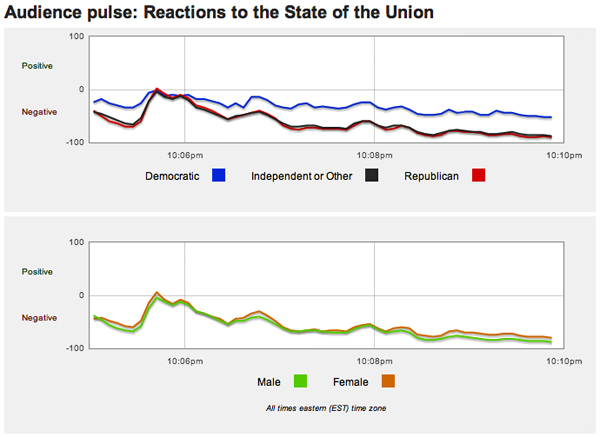 The average rating during his gun control rant was -75, and I never saw it drop lower at any other time during the speech.
UPDATE: Commenter Tim adds important context to the dramatic drop in support from viewers:
Fox News just stated that the largest spike in votes for the "Bing Pulse Tracker" occurred when the President began talking about gun control (+ 1 million). To see the highest spike in votes turn into highest dislike rate during the entire address is very telling of how Americans really feel.