A new gun arrived this morning: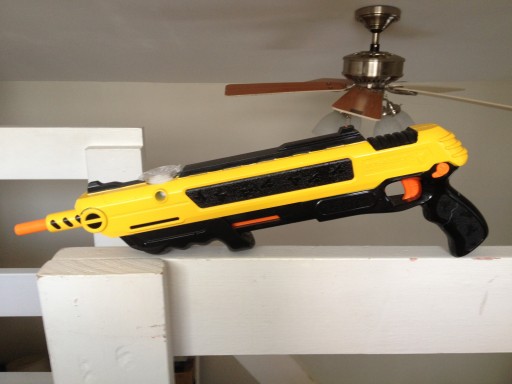 Yes, it's the Bug-A-Salt gun, loaded up and ready to go. Due to the lack of targets currently available, I am unable to offer a proper review at this time of its intended function, but I can offer first impressions. After experiencing the blast on my hand, and checking out the pattern on some aluminum foil, I feel it shoots with enough force to kill a fly. The real test will come when one gets into the house.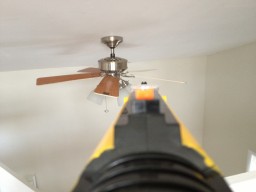 The Bug-A-Salt feels like it's pretty solidly built. It's not at all flimsy, and the "magazine" or salt reservoir cap fits on tightly enough you won't worry about it popping open and pouring salt everywhere.
Fit and finish leave a bit to be desired. The yellow part is painted, and somewhat unevenly, but it looks good enough, and if it gets the job done, that's all that matters. The pop up sights are really only for fun, given you have both front and rear notches that don't facilitate more than a crude aim, but given the pattern of the salt spread, and the distances it's intended to be used at, I don't think you really need sights. Trigger pull is heavy, and requires disengaging the safety first, which resets after every shot.
I will follow up later with function tests, on both flies and stinkbugs. Our office is infested with stinkbugs, so it may get quite a bit of testing there.