Just to drive the point home, NRA holds a joint even with the Romney-Ryan Campaign to announce their endorsement just outside of DC in Virginia: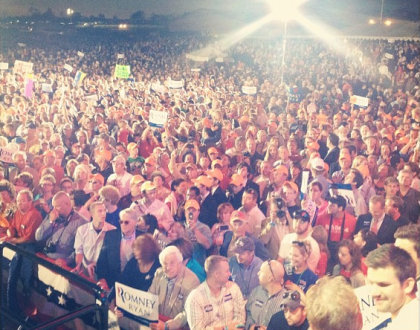 10,000 people show up. CSGV gets outraged and calls for protests outside of the White House, and you get this. And they wonder why no one pays any attention to them, or gives a crap about their cause?
UPDATE: Many more pictures from John Richardson.