He's the first speaker up today. Very little of his speech so far has been about gun rights. Not too surprising, given that it's not his strongest issue. His message is more about freedom and smaller government.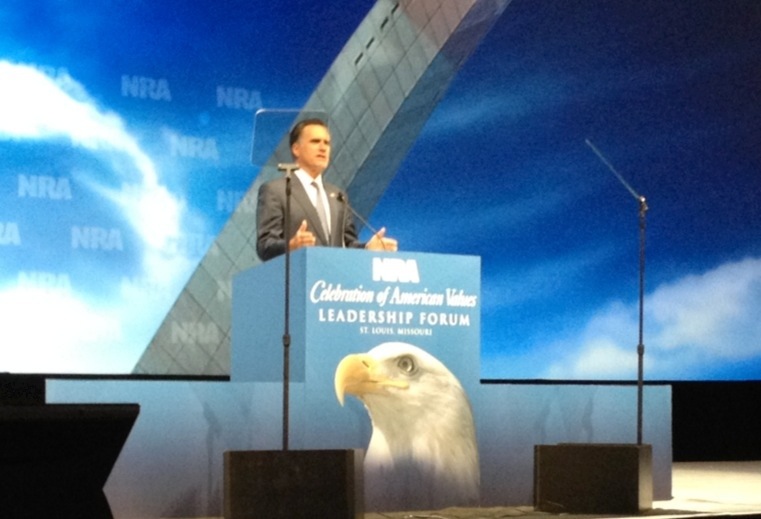 UPDATE: Looks like Romney managed to mention Fast and Furious, and make a nod to getting rid of Holder. He also promises he will protect our Second Amendment rights.
UPDATE: One of his better speeches, actually, I have to say.