The media is started to pick up on the utter failure of the anti-gun Boycott of Starbucks, with articles appearing in the Hawaii Reporter and Loudoun Times about our BUYcott. What I find very telling here is this:

That article hasn't been up that long and it already has close to 20,000 likes. The numbers don't lie. The anti-gun Boycott has accomplished nothing but driving more sales to Starbucks then they otherwise would have had. For those not following along on Twitter, I can report to you that the other side is becoming positively unhinged, prompting one person to win the Internets: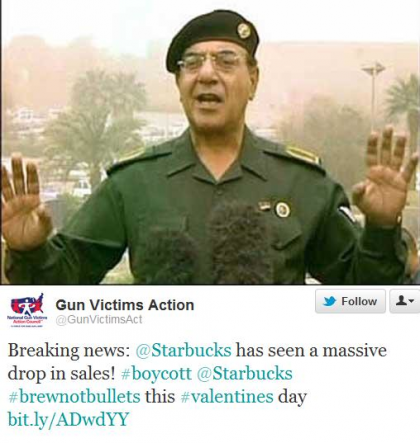 In the mean time, our opponents are resorting to the only argument they have left:Â dick jokes. More of the same over at Joe's.