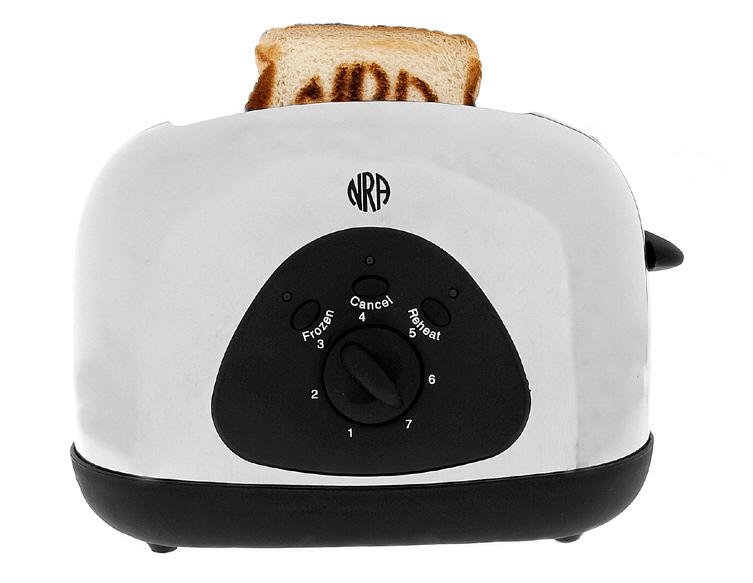 Mz. VRWC is one lucky bitch. I say that with the utmost love and respect – and jealousy. Our friends at Great Satan, Inc. are the newest owners of the NRA toaster available through the Friends of NRA dinners.
I already know there will be a bidding war at our local dinner in the fall for the toaster that can meet all of your pro-gun bread needs. As I mentioned on Facebook once, there's not a person in the world who can't use an NRA toaster. Perhaps you don't want your toast to be pro-gun. That's fine, it could be pro-restaurant toast (National Restaurant Association) or even pro-New Deal toast (National Recovery Administration). Of course, Ian Argent then pointed out that it would be unconstitutional toast. But, as I responded at the time, I'd much rather that anyone who truly longs to relive the early days of the New Deal do it via toast than actual public policy.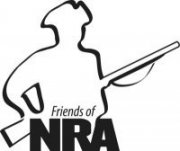 For you Southeast Pennsylvania people & random New Jersey folks in the area, you can buy tickets to the September 15 event and someone will get back to you. In fact, if enough of you are interested in coming out for the dinner, I'll see what I can do to put together an unofficial "Snowflakes" table.
UPDATE: We have the first report from Arizona: "Pro-gun toast is the breakfast of champions!"