I'm guessing typing every word was pure agony, but over on the Brady Facebook, it seems they had to do a bit of "Let's stay focused" on some of their Facebook Fans: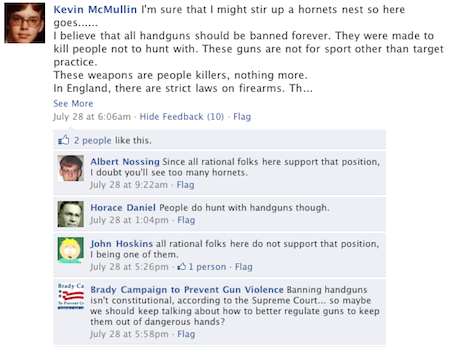 Every rational person supports that position, except, apparently for the Brady Campaign. What if their core supporters don't want to "better regulate guns to keep them out of dangerous hands?" Will they keep donating if the best they can hope for is to make all sales go through an FFL?
In other news, it looks like pro-2A voices can get through the "Reasoned Discorse" filter on the weekends when they probably aren't paying attention.