Dave Hardy's part of the seminar was probably my favorite. For those that don't know Dave, he's full of great lawyer stories, and is a very good story teller. His presentation was on "Presumptively Lawful" restrictions on the Right to Keep and Bear Arms after Heller. As part of the presentation he covered the "Dangerous and Unusual" language present in that case as well. What kind of weapons might be "Dangerous and Unusual?" Certainly any weapon is potentially dangerous, and many weapons are unusual? Dave suggested that this is rooted in the common law prohibition against "going armed, with dangerous or unusual weapons, is a crime against the public peace, and terrifying the good people of the land." But as Dave noted, this was a prohibition on "going armed," not against possession in the home. So, in the examples he pointed out as what might constitute dangerous or unusual weapons under this standard?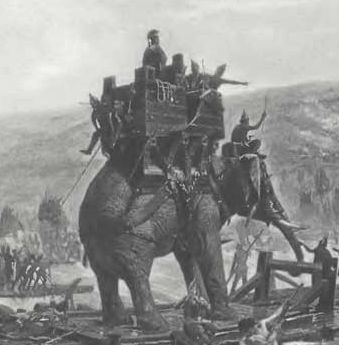 One could imagine a Carthaginian War Elephant would be among the kinds of weapons that would terrorize the King's good subjects, Or perhaps this: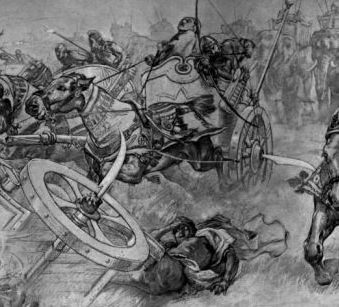 Or if the war elephant isn't dangerous and unusual enough, perhaps driving a War Chariot up and down the streets of a major city would produce sufficient terror that it might be prohibited. And of course, this would only be a prohibition against public use, you can keep all the Carthaginian war elephants at your home that you want.
Dave is a character, and I appreciate his insertion of humor into his presentation. Hardy also gave the presentation for Lunch, talking about how the movement started from nothing in the 70s, and built its way to the present day. The exciting thing about that, was that virtually all the major players were present in the room. The success we've had over the past several years isn't any accident. It rests on the shoulders of giants, many of whom are unsung heroes, Dave being among them, in addition to Halbrook, Don Kates who were also in the room, and many others who were not. I am honored to have attended a seminar with such high caliber people.