I gave Bitter a hard time for drinking her champagne out of a beer glass, but when we celebrate, we celebrate big.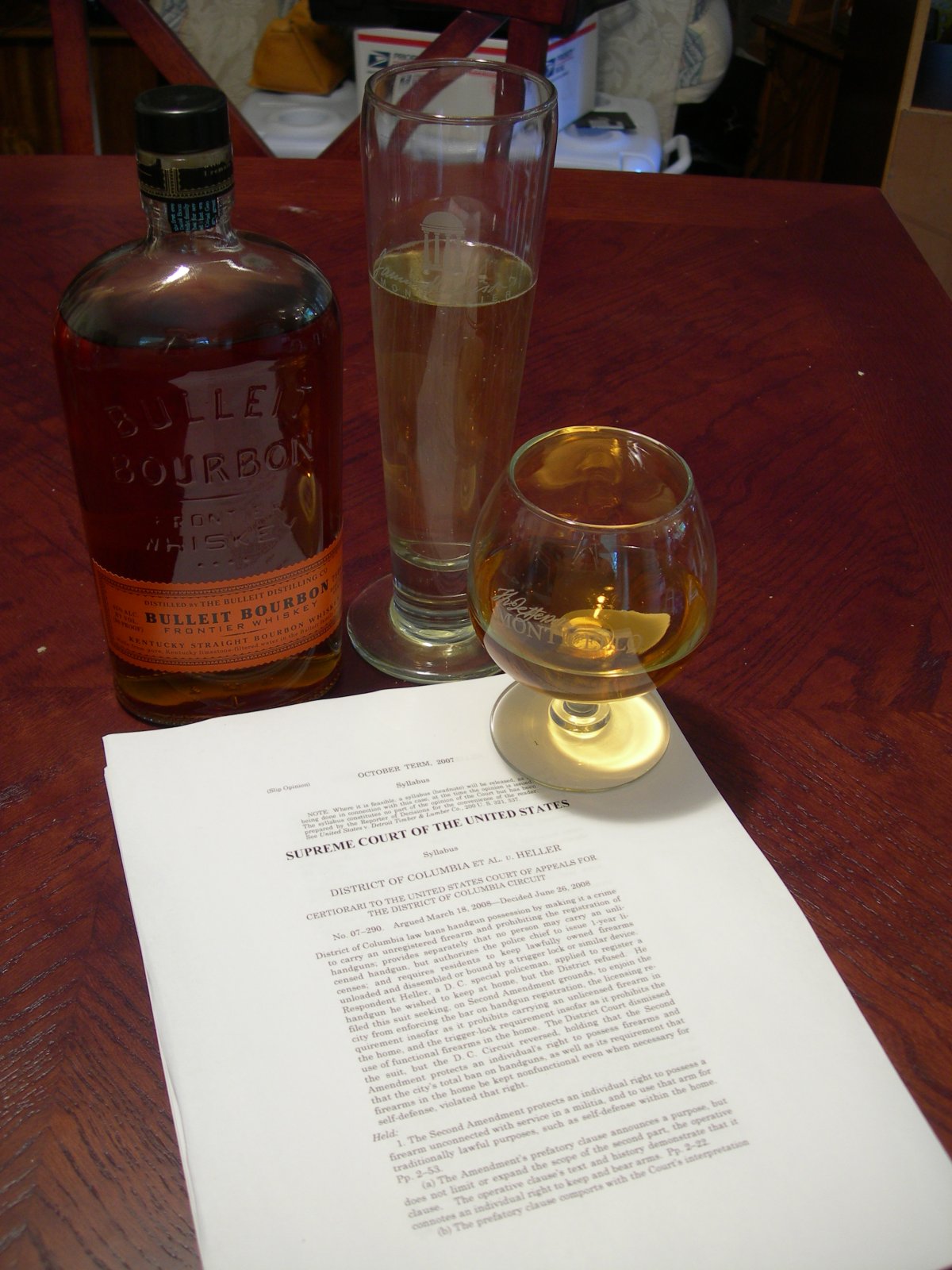 You will notice that we are using founding father glassware, if you zoom in to the full picture.  My glass is a Thomas Jefferson's Monticello snifter, and Bitter's is a James Madison beer glass.  I think both gentlemen would be proud that we have not completely forgotten them, and the instrument they created.
In addition to the drinks, Bitter prepared a lovely Italian dinner, in honor of Justice Scalia, complete with cannollis.  I honor Justice Kennedy merely by being Irish.  For Chief Justice Roberts, the last new shooter I took to the range was a Roberts.  And for Justice Alito, well, he's another Italian! I'm still trying to figure out how I honor Justice Thomas.