My apologies for the lack of posting. I have a whole lot going on right now. It's dues processing time at the club. In addition to fielding angry e-mails about dues increases, there's a lot of set-up with the bank. I don't really like being dues chair, but each year I'm trying to automate more and more of the process. Next year it will be stupid easy. We're taking credit card payment this year for the first time. Because I'm apparently enjoying the lack of sleep, I've also taken on running a falling plates match.
We're pretty much a Gun Culture 1.0 club. Previously we shot Bullseye, CMP, Trap, Silhouette, more Silhouette, and even more Silhouette. But I'm noticing those sports are getting really sparse turnout these days compared to when I joined. Matches are what suck people into club life, and a club that doesn't have healthy matches won't stay healthy overall for too long. So I decided a Falling Plate match started from the low ready was a good way to bring a somewhat more Gun Culture 2.0-like sport into the club. I've never run a falling plate match before, so my fellow match director and I are kind of making it up as we go. What does this take? I don't know: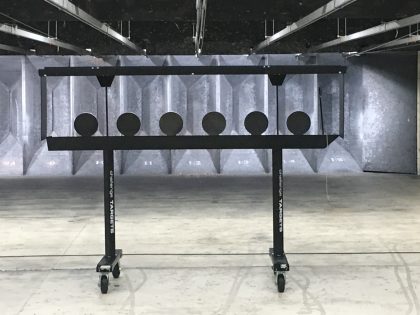 ???
Profit!
That's about how it goes, right? I'm thinking we can mix it up a bit to keep it interesting. Maybe one match you load 6, so if you miss one you have to do a magazine change. I tried to keep classifications simple, and this is just a "for fun" club match. But my co-director and I want to bring Steel Challenge to the club eventually.
If anyone has run a Falling Plate match and has advice, I'm all ears. I'll also listen to stories about anyone who has helped move a club from GC 1.0 to 2.0 matches. We're probably a long way from anything like USPSA, IDPA, or anything else that requires drawing from a holster, or running with a gun. But Steel Challenge is pretty tame.