Attack gun rights, inspire more people to fight for gun rights. This is an equation you think that gun control supporters would have figured out. Once again, we see this play out in the NRA Annual Meeting numbers with a new record-setting attendance.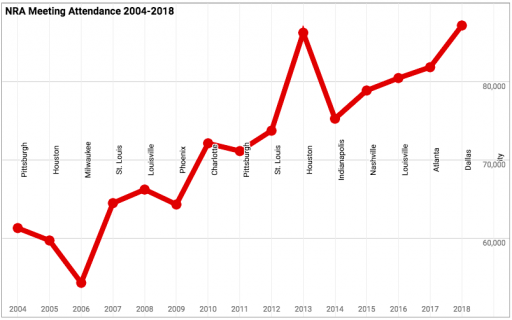 A total of 87,154 members attended the NRA convention in Dallas this year.
From the time I started attending in 2004, the event has grown by just over 42% in terms of attendance. It was about 7% larger than Atlanta for members who came out.