Jan 13, 2017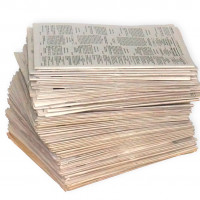 Welcome to the 53rd edition of Weekly Gun News, also known as "My browser is drowning under the weight of dozens and dozens of open tabs." Maybe some of them will make it here, but I usually end up only posting maybe a third of what I have open. Some news seems interesting at first, but then it gets more "meh" as you take a second look. But here goes:
Headline Fail: "With 2016 over, a toddler has now shot a person every week in the US for two straight years." Someone should probably apprehend the Diapered Killer before he kills again!
Lori Haas of Coalition to Stop Gun Violence is a sad panda. Though, the massive increase in the federal government under Obama has blued Virginia, perhaps irrevocably.
Lower Merion Township, PA will appeal ruling, which nixed their ordinance banning guns in municipal parks, to the PA Supreme Court. The township argued it had a right to control its own property, Superior Court ruled that preemption still applied. Under the existing preemption statutes, local governments have typically lost, but it's hard to get to court because of standing requirements.
Czech President Milos Zeman encourages Czech citizens to arm themselves.
The feds are appealing the Binderup ruling to the Supreme Court. The Third Circuit ruling in Binderup essentially said that gun rights could only be stripped away for serious crimes, and a misdemeanor with no element about unlawful use of force does not rise to that level. I had lost track of the case since District Court, but it won all the way up to Third Circuit en-banc. UPDATE: Oops, no they aren't appealing. This is what happens when I let posts sit in the queue for days.
Makes you wonder how often this kind of thing is going to happen.
Debunking the arguments against Constitutional Carry. With patrol cars now being networked, cops can tell if someone is prohibited or not. Even at a practical level, permits are antiquated.
Shannon Watts lands an article in Teen Vogue. Do teens even still read magazines?
Massad Ayoob: The Coolest Shooting Match Ever is Back!
Off Topic:
Reason: "If You're Freaking Out Over Donald Trump's Presidential Powers, Thank a Liberal!" Both Bush and Obama greatly expanded executive power. Do you see Trump trying to undo that? I don't. Thanks guys.
I'm starting to think this might be a good idea: "The failed F-35 fighter-jet program can't be fixed — it's time to turn the page."
Tam: "A God-bothering SoCon drug warrior career politician for GOP AG? Wow. That's so maverick. I can feel the swamp draining." I know NRA has been pulling for him, and certainly Sessions will help us there, but the drug war is yet another issue that alienates the GOP from younger generations.
26 Responses to "Weekly Gun News – Edition 53"