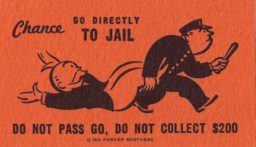 UPDATE: It would seem Steinberg was denied by the gun store rather than NICS, based on publicized history. In this case, no crime was committed.
Neil Steinberg tries to write one of those gotcha stories on how easy it is to buy a gun in America. The only problem is that the sale was denied because Mr. Steinberg apparently has a history of alcohol problems and domestic abuse. The even better part is that he bitches about it, and accuses the shop of bias against journalists:
I told her I assume they wouldn't sell me a gun because I'm a reporter. She denied it. But hating the media is right behind hating the government as a pastime for many gun owners. They damn you for being ignorant then hide when you try to find out.
What a tool. I guess this is a situation where you can ask whether he's stopped beating his wife. It's worth pointing out that he committed a felony by attempting to buy the firearm in the first place. Again, I can pretty much guarantee you he'll get the David Gregory treatment.
The Chicago Sun Times isn't the only felons out there. Just like the Philadelphia Inquirer last week, CBS News would also seem to have committed a straw purchase. In this case, after seeing the report where CBS admitted they bought the gun rather than the journalist, the gun dealer ratted them out to the ATF. Good for them! Again, I fully expect the David Gregory treatment, but its worthwhile pointing out how easy it is to commit an unintentional felony if your familiarity with gun laws is lacking.