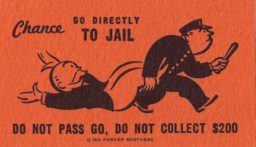 Reporter Helen Ubinas set out to show the world how easy it was to buy an AR-15, but then committed a federal felony, and violated a number of state laws. You see, Ms. Ubinas paid for the AR-15 with her company card, while answering "Yes" that she was the true buyer of the firearm. You see, if the company is buying it, then it's a purchase by that corporation, and that corporation is what needs to go on the paperwork. If you put yourself up as the person buying, and the money is being fronted by your corporation, then that is a straw purchase.
After that she says "No need for a concealed carry permit." Actually, transporting firearms in Philadelphia is illegal except under exceptions. One of those is having a License to Carry Firearms. Another is going directly from the place of purchase to your home. My Jersey readers are quite familiar with this type of transportation regime. It's the same in Pennsylvania for handguns outside Philadelphia, but applies to all firearms in the City of Philadelphia. The only difference between New Jersey laws and Pennsylvania laws, is that licenses to carry are not difficult to get here, and they exempt you from all these transportation laws. But Ms. Ubinas admittedly drive around the city for a bit (not excepted, and thus illegal) and then drove to the police station (also not excepted, unless you're under an order to).
I mean, I get that whipping out the company AMEX is an innocent mistake, but there's no innocent mistake exception to what you put on a 4473. I'm actually surprised the dealer would run a corporate card through the machine without noticing. I hold out the possibility that this is all wistful fiction, and the reporter in question is a liar rather than a felon. But none of this stuff is as unregulated as the reporter leads us to believe. When dealing with guns, it's very easy for uninitiated people to commit serious crimes without realizing it. Maybe Ms. Ubinas can have some sympathy when we argue that each new regulation, while seemingly well-intended, can often put well-meaning people in prison for understandable mistakes. If you're going to be a serious gun owner and stay out of trouble, you have to know your law.