Pardon the late posting today, but I've been polishing up a proposal for more business (i.e. paying the mortgage). I didn't have much time over the weekend, because we were busy attending the Gettysburg Brew Festival. I have never attended a brew festival before, so I was unaware of some of the brew fest cultural items, like wearing pretzels around your neck, beer t-shirts, neckbeards, and in this case at least, field artillery.
They counted off time for the festival with what looks to be a parrot rifle, but I don't claim to be an expert. It definitely had a rifled barrel. You could see who amongst the crowd wasn't used to loud noises. Personally, after having fired Civil War era field artillery with live ammunition once, blanks just don't have the same thrill.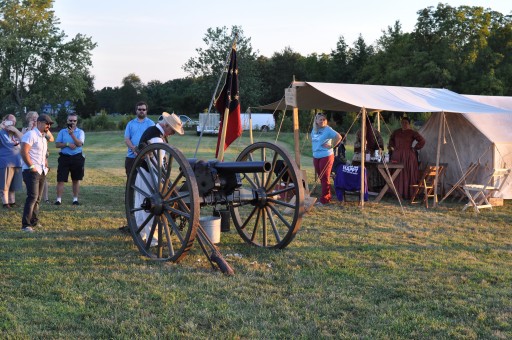 One thing I noticed at the brew festival is that it was largely composed of what most people would generally regard as the stereotype of NRA members; basically a lot of fat white guys. While I'm pleased to report that NRA conventions are more diverse these days than brew festivals, after running the experience through my trusty Perpetual Outrage Comptabulator, I'm sorry to report the social justice algorithms have concluded that craft beer is racist.
Speaking of NRA, we ran into one of our NRA friends at the brew festival. Sarah Gervase is Assistant General Counsel at the NRA, and puts on the Annual Firearms Law Seminar every year.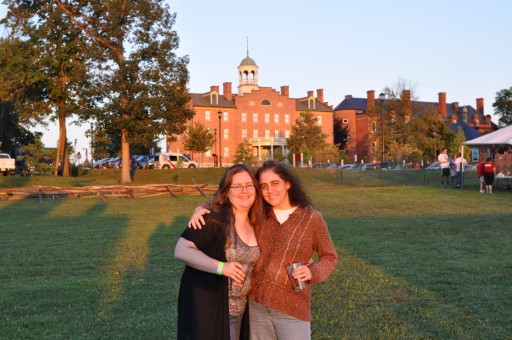 The Gettysburg Brew Festival is located on the grounds of the Lutheran Theological Seminary, and is in fact a fundraiser for it. Behind Bitter & Sarah, you'll notice Schmucker Hall and its cupola in the background. This is the same cupola from which General John Buford viewed the advancing confederate troops from at the very beginning of the battle.
You can see General Buford (played by Sam Elliott in the movie "Gettysburg") riding across the same field the brew festival was hosted on.