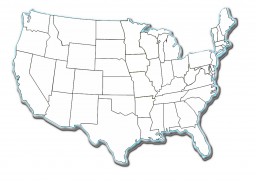 I've noticed a flurry of state news in the past two days, some of which is significant. First, the Texas Legislature has sent a Right to Hunt amendment to the voters for approval. The number of hunters continues to decline, which translates into a loss of political power. It's important to get these constitutional protections in place before it becomes a real issue. Animal rights people are far more numerous than anti-gunners, and unlike people who favor gun control, animal rights supporters are very passionate and motivated.
Governor Dayton has signed the budget bill that contained the pro-gun measures he did not like. It doesn't appear the Governor was willing to pick that fight. This was a bevy of pro-gun measures, the most newsworthy of which was legalizing suppressors. In addition to that measure, it also fixes some reciprocity issues, adds emergency powers protections for gun owners, removes the requirement for notification to carry in the state capitol, and allows the purchase of long guns in other states, rather than just contiguous ones.
Constitutional Carry in vehicles has just passed the Alabama legislature, allowing people to transport firearms, loaded or unloaded, without a permit in vehicles. Not as good as full Constitutional Carry, but I'll take what I can get when I can get it.
In Florida, you can now carry a firearm without a permit during an emergency evacuation or a declared state of emergency. Governor Scott signed it into law. Again, partial victory for Constitutional Carry, but we're now a step closer to having one of the big states buy in, which we really need to get other states to go along.
Not all is good news. Oregon is in the process of passing more gun control. When the dam breaks, it's hard to stop the flood. Apparently some lawmakers in Oregon can't read or understand, "[N]or shall any State deprive any person of life, liberty, or property, without due process of law." Sadly, a lot of federal judges can't either.
Also, apparently one Republican lawmaker, the Senate Majority leader, has been holding up campus carry in Nevada. The bill went down to defeat with 6 Republicans voting against. Nevadans have some work to do.