May 18, 2015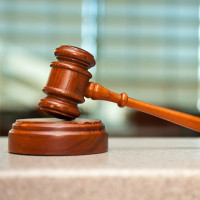 The unanimous opinion written by Justice Kagan can be found here. In this case, Tony Henderson was convicted of drug offenses and became a prohibited person under 18 U.S.C. § 922(g). He petitioned the FBI to turn his firearms over to a third party of his choosing. The FBI refused, arguing that he would remain in constructive possession. The FBI took the position that the guns could only be transferred to a Federal Firearms Licensee that would then sell them on the open market. Fortunately for Henderson, the Supreme Court was not persuaded by the government's arguments. The Court holds:
Accordingly, a court may approve the transfer of a felon's guns con- sistently with §922(g) if, but only if, the recipient will not grant the felon control over those weapons. One way to ensure that result is to order that the guns be turned over to a firearms dealer, himself inde- pendent of the felon's control, for subsequent sale on the open mar- ket. But that is not the only option; a court, with proper assurances from the recipient, may also grant a felon's request to transfer his guns to a person who expects to maintain custody of them. Either way, once a court is satisfied that the transferee will not allow the felon to exert any influence over the firearms, the court has equitable power to accommodate the felon's transfer request. Pp. 3–8.
So provided the third party assures the court that he will not allow the prohibited person to exercise possession or control over the firearms, a prohibited person may delegate a third party.
2 Responses to "Victory for Henderson in Henderson v. United States"