May 6, 2015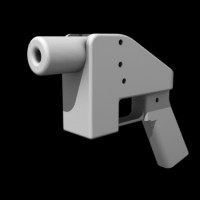 Two years ago, Defense Distributed was preempted by the state Department from posting plans for the Liberator Pistol online, arguing they were a controlled munition. Many of us in the tech business got a strong case of deja vu, remembering a similar government assertion in the 1990s that didn't end up going all that well for the government.
In that grand tradition, Cody Wilson of Defense distributed has filed suit against the State Department, arguing First Amendment grounds. Lest anyone think this is some kind of fringe suit, it has the backing of SAF, and Alan Gura is among the attorneys on the case.
The New York Times describes this as "trailblazing," but really this is just a continuation of the argument that happened over encryption in the 1990s. I predict this will not go well for the government. It shouldn't go well for the government.
16 Responses to "Cody Wilson Sues State Department"