Mar 10, 2015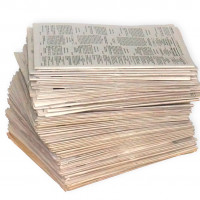 Time to clear the tabs again:
Clayton Cramer: Gun control laws don't create safety, only illusions. The fight for Constitutional Carry in Idaho is still hot.
They see me trollin', they hatin'. Never occurs to them that the reason people do this is because it baits people on the other side into revealing what petty hand wringers and rabid busybodies they are for all to see. Plus, look at all the sickos who think the picture is sexual? And they think we're disturbed?
Josh Prince: Did AG Kane fail in her statutory duties regarding reciprocity? She's not going to prosecute herself, though.
Is your Congress critter on the list of reps who signed the M855 letter to ATF? Mine isn't. The only member of the PA Republican congressional delegation to not sign on. That's because he's not running again in 2016, and he's never really been with us. Even Pat Meehan signed it!
USA Today: "Giffords draws crowd at D.C. event to support gun control" Pictures or it didn't happen.
Google has already done a lot to destroy blogging, but this may actually kill it off for good.
From the land of Brady Board member Joan Peterson: "More Minnesotans have handgun carrying permits than ever before." Minnesota's murder rate is typically at European levels.
The Fourth Amendment is dead. Hey, it's fine as long as "they've been regulated for centuries."
Walker supports ending Wisconsin's waiting period. Worth remembering that our last Republican President won office saying he supported banning assault weapons. This is a welcome change.
Joe Huffman takes a look at polling on guns in the home.
Remember, gun control people tell us that it's very important for gun owners to be well-trained, and then turn around and mock and oppose training.
Florida Carry countering Bloomberg's astroturfing.
Mance v. Holder stay denied by judge.
Iowa considering legalizing suppressors.
Pat Toomey makes the list of most vulnerable Senators in 2016. How's that gun control working out for ya Pat?
I'm happy to see Justice Thomas embracing non-delegation doctrine reform. I think this has been a much greater problem for traditional American liberty than the expansion of the commerce power.
And so it begins: handwringing and hysterics from the media over national reciprocity.
14 Responses to "Tuesday News Links 03-10-2015"