Mar 10, 2015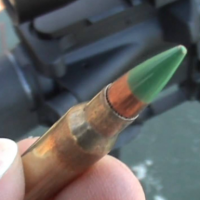 NRA-ILA is announcing ATF is waving the white flag of surrender, for the time being.
The announcement that the Bureau of Alcohol, Tobacco, Firearms and Explosives (BATFE) will suspend its proposed framework to ban M855 ammunition validates the NRA's assertion that this effort was nothing more than a political maneuver to bypass Congress and impose gun control on the American people.
I think we can all pat ourselves on the back here. Gun owners seem to be more effective at standing up to the Obama Administration than the GOP. Punch back twice as hard.
33 Responses to "ATF Waves the White Flag (For Now)"