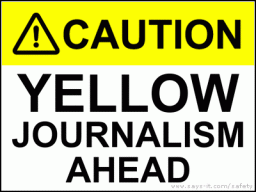 It's no surprise to anyone who gets the local rag (I don't subscribe, I prefer the softness of Quilted Northern, personally) knows that the editorial bent is decidedly anti-gun, so it's hardly a surprise to see the Bucks County Courier Times offering a ringing endorsement of continued lawlessness on the part of municipalities in Pennsylvania, while simultaneously calling Bucks County RKBA advocates "gun zealots" and fanatics. I've come to expect things like this:
If such a weapon is later found to have been used in a crime, the purchaser commonly claims the gun was lost or stolen. The lost or stolen reporting requirement would rescind that free pass and hold straw purchasers legally accountable, as they should be
They keep repeating this, but Philadelphia and Pittsburgh, who combined have populations pushing two million, have yet to actually prosecute anyone under these laws we're told are so vital to combat this oh so common problem. Why? Supposedly the Bucks County Courier Times folks are journalists. Shouldn't that be a question you might want to ask the people pushing Lost and Stolen?
Yet, in step with their fanatical opposition to most any gun restriction, the NRA and like-minded gun zealots opposed even that modest attempt to keep guns out of the wrong hands. They claim that local versions of the would-be state mandate are unconstitutional based on a state law requiring gun law uniformity.

In our view, the local measures don't infringe on the legal possession of a firearm. And so that right remains uniform across Pennsylvania.
We oppose gun control fanatically because it doesn't work. What's the big issue right now around the country? Universal Background Checks, right? Pennsylvania has them for handguns, which in . How has it worked to reduce Philadelphia's crime rate compared to say, Phoenix, where anyone can go strapped without a license of any kind, and guns can be bought and sold between private parties?
According to the FBI Uniform Crime Report, Philadelphia in 2013 had a violent crime rate of 1100 incidents per 100,000 persons. Phoenix, in comparison, had a violent crime rate of 632 incidents per 100,000 persons. That's more than 40% less violent crime in Phoenix compared to Philadelphia. How does the staff at the Courier Times explain this disparity?
Now let's look at that last statement, that local measures don't infringe on possession. That's not the issue as to whether it's infringing or not. The issue is that under state law, local communities have no power to regulate possession firearms and ammunition. Period. That's already been upheld by the State Supreme Court, who held:
Because the ownership of firearms is constitutionally protected, its regulation is a matter of statewide concern. The constitution does not provide that the right to bear arms shall not be questioned in any part of the commonwealth, except Philadelphia and Pittsburgh, where it may be abridged at will, but that it shall not be questioned in any part of the commonwealth. Thus, regulation of firearms is a matter of concern in all of Pennsylvania, not merely in Philadelphia and Pittsburgh, and the General Assembly, not city councils, is the proper forum for the imposition of such regulation.
Emphasis mine. So does the Bucks County Courier Times have any respect for the rule of law? Is it OK for municipalities to act outside the law and evade consequences for it because judges like to warp the standing doctrine so that we're unable to challenge such a violation? It seems to me they are fine with lawlessness, provided it's lawlessness they approve of.