Nov 11, 2014
Getting into genealogy has inspired me to ask many more questions about the veterans in my family. I never expected to learn even a fraction of what I have lately.
My paternal grandfather got a bug for flying as a child when he was walking home from work in the late 1920s and he went by the local airport in Ardmore, Oklahoma. A guy with a plane offered him a chance to fly. That man turned out to be Wylie Post. In college, my grandfather joined the ROTC and was called up in June 1941 shortly before he could finish his degree in Petroleum Engineering. He served in the Army Air Corps and was stationed in Burma for his longest stint. He was trained to fly the B-25 and C-46, but after a while they told him to get into an unarmed P-38 and go take pictures of the Japanese. After the war, he went back to school to finish his degree and met a freshman girl who caught his eye – my grandmother. My grandfather survived a plane crash during the war and having a boat sink out from under him, but not skin cancer. He passed when I was 11 months old, so I never knew him.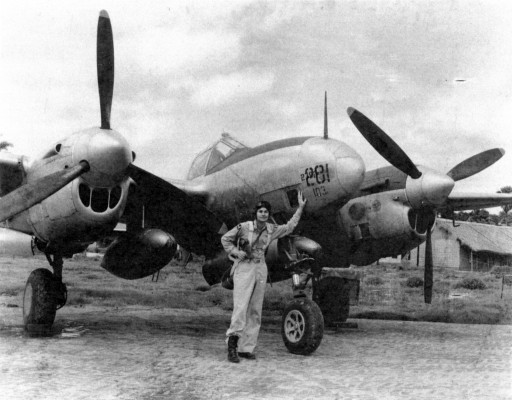 My dad's story isn't nearly so eventful as his father's story, but he did serve in the Navy during the later years of Vietnam. However, he was never sent over there and his job was primarily making sure people got paid and taking care of the accounting. I'm sure the men who served with him appreciated his ability to do his job. :)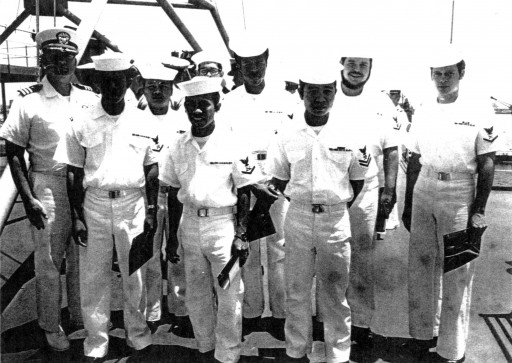 (He's the second from the right.)
The final picture I have to share was just recently obtained. It's a picture of CASU-44, my maternal grandfather's unit in WWII. He enlisted in the Navy, and they put him to work fixing planes because that man can fix absolutely anything. He went to Tinian behind some Marines and, from his stories, was basically working with them most of the time. He was punished for striking an officer after the fresh officer showed up and insulted my grandfather after trying to tell him that the manual said to fix the plane a certain way that my grandfather knew from experience didn't work. He also told us about getting shot at by the Japanese while delivering ammunition to the other side of the island when he took a wrong turn in the sugar cane. Fortunately, some Marines nearby heard the shooting and pulled him out. My grandfather was put in the hospital when a storm caused the loss of most of their food supplies and they were put on different rations. He couldn't keep any of it down at all and was no longer able to do as much as the Navy needed him to do. Eventually, he was shipped back to Hawaii and then back home.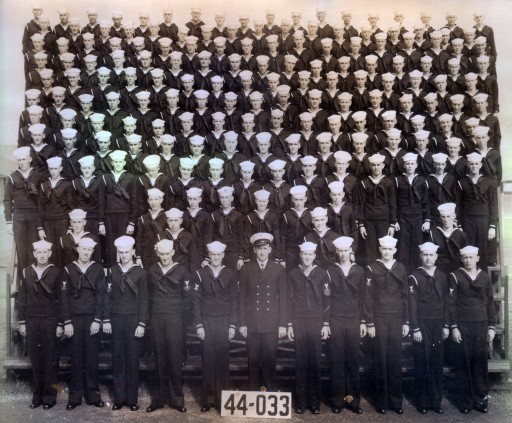 (He's second from the left in the fourth row from the top.)
To relate this a bit back to guns, my maternal grandfather could also shoot a squirrel out of a tree from damn near anywhere, even when other people couldn't even spot the damn thing. His favorite squirrel gun is still kept loaded by his chair, and it was ordered from the Sears catalog.
8 Responses to "My Family Veterans"