Oct 6, 2014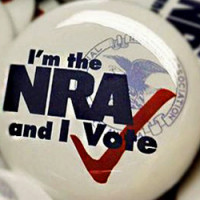 John Richardson has a great post outlining his research on a North Carolina judicial candidate whose name sounded a little familiar. It turns out that it's because of his anti-gun statements in legal proceedings during his previous jobs.
Being an informed voter is vital to protecting your rights. For a quick guide, NRA has already released at least some of their grades for this year.
In Pennsylvania, we're still waiting on some votes to take place on preemption (though it did just pass the House for the last time today, now it goes to the Senate), so we only have Congressional grades at this point.
One Response to "Tracking the Judicial Nominees"