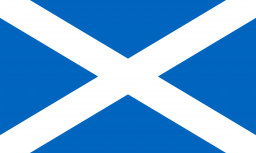 The referendum on Scottish independence is coming on September 18, 2014, and it's looking like independence is gaining momentum. I don't have much of an opinion on the topic as an American, but I'd probably vote in favor of union if I were to have a say. There's an awful lot of too good to be true promises being made by the Scottish government, and it strikes me that the Scottish government might be a good deal more socialist without having to compromise with less socialist Englishmen. But what affect would Scottish independence have on Scottish gun laws? The document is very (probably intentionally) vague:
How will access to firearms be controlled in an independent Scotland?

The Scotland Act 2012 provided the Scottish Parliament with limited additional powers to introduce licensing for airguns. Work is underway by the Scottish Government to introduce a licensing regime for airguns in Scotland. However, Westminster has refused requests to devolve powers fully to allow decisions on the licensing and control of firearms to be taken in Scotland.

Independence will give Scotland full powers to control firearms in Scotland. Firearms legislation and licensing in an independent Scotland will be simplified, made easier for the public to understand and for the authorities to enforce.
They say they'll make licensing easier. They don't make clear whether they would ease the handgun ban currently imposed on Scotland. Given that the Scottish government claims to want to regulate air guns more thoroughly than does the UK (which leaves them relatively unregulated up to a certain muzzle energy, after which a Firearms Certificate is required), I wouldn't be too optimistic that much of anything will actually change if I were a Scottish shooter.
I tend to think that Independence will make both countries weakener, and given that Tsar Vlad is on the march, I'd not think too highly of some pie in the sky nonsense like eliminating nuclear weapons.