Dec 18, 2013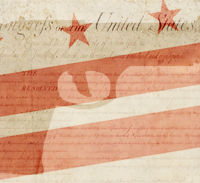 The District of Columbia has changed their registration law, and they estimate as many as 40-50,000 gun owners may face up to a year in jail if they don't make an effort to learn about the change in the law.
On Jan. 1, DC gun owners will have 90 days to jump through the entire gun registration process all over again. This means in person stops at the police department and all sorts of bureaucratic headaches. However, not jumping through these hoops (all over again) will mean that in 180 days, they are illegally possessing firearms and will face jail for it.
The media is highlighting that there are concerns that not all gun owners will learn about this change in the law, and that could cause unintentional non-compliance with extreme consequences.
31 Responses to "DC Changes Law, Threatens Jail to Registered Gun Owners"