Nov 7, 2013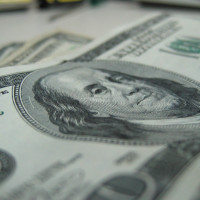 As Terry McAuliffe was starting to poll into the double digits in the Virginia gubernatorial race, gun control groups decided that it was a great time to throw their resources into the election so they could claim it was all about gun control.
However, the serious political observers disagree. The Washington Post actually declared Bloomberg the political loser of the day since his big last minute gun control ad investments could have been a factor in an assured Democratic victory whittling down to a 2% victory. US News is also on this story of how the shift to gun control as a campaign focus appears to have put the election at risk.
So while the gun control groups claim that this is some sort of mandate for gun control, the serious political class sees it very differently, and many also noted that the gun control groups cost Colorado lawmakers their jobs earlier this year. I guess we'll see next year whether Democrats up for re-election think the Bloomberg money is worth the political risk.
18 Responses to "Bloomberg Claims Victory, The Press Says Otherwise"
Trackbacks/Pingbacks
SayUncle » Closing the gap - […] the VA Gov race gap was closed due to gun control. Seems that McAuliffe had a substantial lead until…